Sopcast
Sopcast Latest version: Sopcast 0.6
Version reported to be working the best: Sopcast 0.5
Sopcast is a fairly simple to use program. Once run all the channels appear in one window (Figure 1).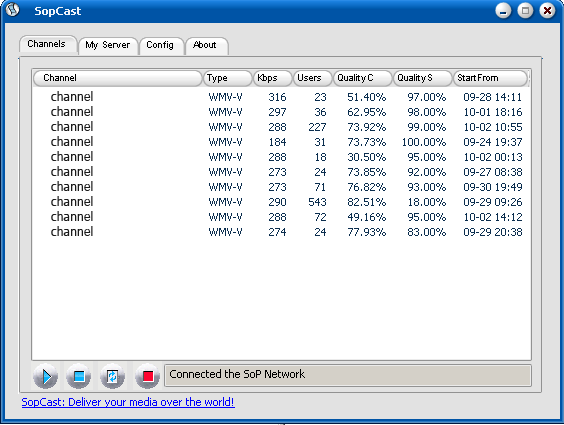 Figure 1: Sopcasr Channels
Double Clicking on one of them will display that channel in windows media player after connection has been established (and possibly a few minutes of preliminal buffering).
Additional Channels may be found on the Sopcast Website: